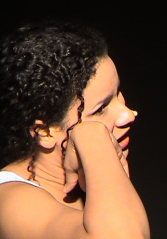 Marcia Lemke-Kern (*1977) studied performance and composition in London at City University and Guildhall School of Music and Drama, she went on to do postgraduate study at the Hochschule für Musik und Theater Hamburg, and the Fortbildungszentrum für Neue Musik Lüneburg, and took courses at the Centre de la Musique Medieval Paris.

Apart from her work as one half of duo con:fusion, Marcia performs as a singer of ancient and contemporary music. Her voice has been recorded by composers and video artists such as Georg Hajdu, Sean Reed, Sonja Schierbaum and Sun-Young Pagh.

Marcia Lemke-Kern composes for soloists and ensembles with and without the use of live-electronics, and for electroacoustic tape. Her pieces are performed in Europe, USA, Caribbean and in China. She was Composer Fellow at the Chamber Music and Composer's Forum of the East, USA in 1999, and presented her work at the Komponistenforum des Bayreuther Jugendfestspiels 2001. In 2008 she was invited to give a lecture for the Chartered Institute of Linguists in London. She has two daughters and lives in Hamburg, Germany.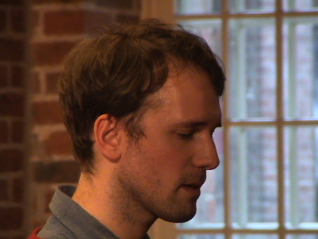 Sascha Lino Lemke (*1976) studied composition, electronic music and music theory in Hamburg, Lüneburg and Paris. Afterwards, he completed the one-year-course for computer music and composition at IRCAM/Paris. He currently teaches music theory and electroacoustics at the conservatoires in Hamburg and in Lübeck, Germany. Sascha has obtained several prizes such as the scholarship prize at the Darmstadt Summer Courses, the Bach prize scholarship of the city of Hamburg and the MusikStipendium Dresden. His orchestra piece "...comme une berceuse..." was chosen for the "Saarbrücker Komponistenwerkstatt 2004". He has been chosen by the selection committee of Casa Baldi, Rome for 2009.

Sascha Lemke has worked with Thierry Miroglio, Ancuza Aprodu, Frances M. Lynch, Vincent David, Raphael Camenisch, SCHRECK-Ensemble Amsterdam, Jos Zwaanenburg, Pentanemos, Ensemble Acht, ensemble neue musik zürich, ensemble TrioLog München, Shanghai New Music Ensemble and the Radio Orchestra Saarbrücken.